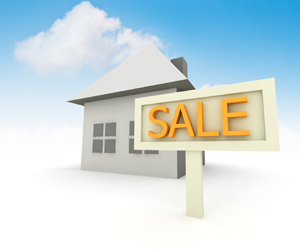 When it's time to sell a home – even if you're moving on to bigger and better things – it can be hard to remind yourself that the sale is a business transaction. By keeping that in mind, it will be easier to detach yourself from the sale and approach it with a clear and level head.
On the 
Equifax Personal Finance Blog, real estate expert Ilyce Glink offers tips on preparing your home for sale in the spring market.
Number one in Glink's article, 
Spring Real Estate Market: Preparing Your House for Sale? Be realistic! Forget about what could have been, and price your home for today's market. How would you react if you favorite retailers didn't respond to supply and demand – if DVD players, for example, still sold for the same amount they did when first introduced? You would not go back to that store, and home lookers won't come back to you, either.
Stores go to a lot of trouble to arrange merchandise so that you will see it and want to buy it. Similarly, you should present your home in the best possible light. Glink provides a link to a video on staging your home – which is what you'll want to do after you've cleared out the clutter.
Glink offers many more tips in the article, but she ends with what she calls the real estate brokers axiom – "The first offer is always the best offer." She says it's not always true, but she also says to keep in mind that you might be better off with the first offer you get than with waiting six more months for the second one. With that in mind, she says to be fair as you negotiate early in the process.
Have you sold your home? Let us know in the comments if you were able to approach it like a business transaction or if it was hard to emotionally remove yourself.