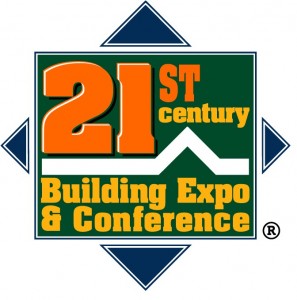 Nationally-recognized speakers will come from across the United States to share knowledge of the home building industry. The 21st Century Building Expo & Conference is to be held September 15 – 17 in Charlotte, NC. This conference will offer an exceptional line-up of courses and seminars for everyone in the home building industry.
Courses were carefully selected to help builders and associates succeed and prosper in business after months of facing a difficult recession and housing sprawl. Several seminars will offer builders new marketing and sales techniques, such as The Art of Rediscovering Value, Sales Solutions for Builders on the Comeback, Advertising New Construction, Marketing Self-Help for Builders, Surviving and Thriving in Today's Economy and Regaining Your Leadership in the Market.
Business-related courses will help your business and its bottom line: Project Management, QuickBooks Made Easy for Contractors, Reading Economic Keys to Score Big, Business Management for Building Professionals and Maximizing Profits are just a few.
Green building is one of the most new and outstanding trends in housing. Courses include The Ins & Outs of Energy Efficiency Programs for New Construction in NC, Cost Effective Wall Systems that Meet NC Energy Code Requirements, Green Building for Business Professionals and Building Energy Codes.
This conference will be beneficial for all builders and remodelers. Mark your calendar for the 21 Century Building Show & Expo, it could be life changing!