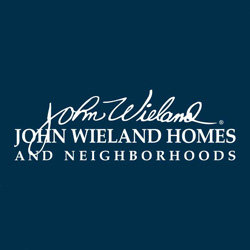 John Wieland Homes and Neighborhoods recently welcomed Terry Montgomery as the new Division President in Charlotte, North Carolina. With over 20 years of experience in management and home building, Terry will oversee general operations, land acquisition and homebuilding in the area.
"I am honored to join the John Wieland Homes and Neighborhoods team and excited because we are poised for growth," said Terry Montgomery. "We have several new neighborhoods that we'll introduce in 2015 as well as major developments planned for our flagship BridgeMill, McCullough and Olmsted neighborhoods."
In his new position as Division President, Terry Montgomery will supervise the entire Charlotte team overseeing land acquisition and homebuilding, as well as directing general operations. He began his career in business after graduating from the University of Texas at Austin, where he earned his bachelor's degree in business administration with a concentration in finance.
During the past two decades, Terry has acquired extensive experience in homebuilding, serving as President of Jimmy Jacobs Homes in Central Texas and Division President for Pulte Homes in Austin. In addition to his homebuilding experience, Terry has succeeded in a range of leadership roles culminating in his positionas Director of Sales for the four-state Ohio Valley Region of Frito Lay/PepsiCo.
Terry Montgomery will oversee a diverse portfolio of John Wieland neighborhoods in Charlotte offering new homes and townhomes from the $200s to $800s and known for masterfully planned settings, landmark amenities and exceptional architecture and design. To learn more about John Wieland homes in Charlotte, visit jwhomes.com/charlotte.
About John Wieland Homes and Neighborhoods
With a legacy dating back to 1970, John Wieland Homes and Neighborhoods is currently building in 40 neighborhoods in Atlanta, GA; Charleston, SC; Charlotte and Raleigh, NC and Nashville, TN. In its four-decade history, the John Wieland Homes and Neighborhoods brand has won more than 600 awards for excellence, including National Builder of the Year, the National Housing Quality Award and the industry's top award in 2005, America's Best Builder.  Widely recognized for excellence in the move-up market for its award-winning home design, quality and neighborhood planning, the John Wieland Homes and Neighborhoods portfolio offers homes and townhomes from $200,000 to over $1 million. The John Wieland Homes and Neighborhoods brand is owned and operated by JW Homes, LLC, which is a partnership between the John Wieland family and Wheelock Street Capital, a real estate investment fund based in Greenwich, CT. For more information, visit jwhomes.com.