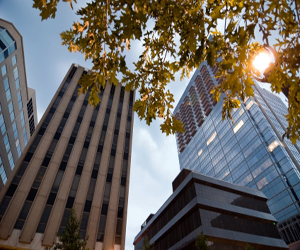 Which cities are being influenced by the next generation of hipsters, tech-savvy pros, artists or environmentalists? According to Business Insider, Raleigh is sixth on its 15 hottest American cities list of the future.
Job growth, population growth, demographics, affordability, livability and health of residents are all factors on this list. Also, how the city is innovating in terms of technology, sustainability and culture are considered in defining how a "cool" city attracts the young, creative types.
Raleigh attracts thousands of college students, families and immigrants with its many job prospects, safe communities, affordable housing and short commutes. As a result, Raleigh was ranked the number one city for business and careers by Forbes, with the fastest growing market in the U.S.
settling into Raleigh is easier than ever with a young, vibrant population and endless opportunities for employment. With major employers like Duke University, the University of North Carolina, IBM, Cisco, GlaxoSmithKline, Nortel, Verizon and Lenovo. Raleigh is the new high-tech and biotech hub with over 75,000 new jobs. Between the steady job growth and culture scene and the diverse population, Raleigh is the next future hot spot!
Cities such as Brooklyn, Seattle, Portland and Detroit are on the list of 15 hottest cities.
For a complete list of 15 hottest cities, visit Yahoo Finance. For more information on Carolina real estate, explore our site.