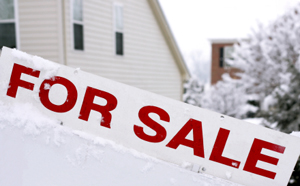 Now that summer has passed and we're in full swing for fall with the holidays fast approaching, we have passed what is traditionally known as the "homebuying season" – where most buyers are on the hunt, generally in summer, when it's nicest outside and a move can be done without interrupting the school year. Still, there are plenty of homes being listed and cold weather is not stopping buyers from getting in on the hunt. If you are interested in buying during the offseason, you should check out the tips in the new Equifax article, "
Six Things to Remember When Buying a Home in the Offseason."
For instance, it's important for buyers to recognize that very few homes that are on market now are long term listings. There were many homes listed in late spring and midsummer, so there is selection as well as great deals out there. In addition, there are fewer buyers to compete with as many are stuck to the on-season mindset, decided they aren't going to find the property they are looking for until next year, or are unwilling to move their children mid-school year. With a lesser field, sellers are sometimes more eager to negotiate, as they are getting less foot-traffic and trying to sell their home before the holiday season when buyers reach an annual low as they are focused on spending time with friends and family.
There are more great tips in the full article and while you are there, you can explore a wealth of money management tips on budgets,
credit reports and more!