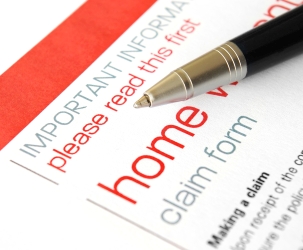 If you're in the market for a new home or just purchased one, chances are you've heard your real estate agent mention the words "home warranty" a time or two. Though the name may suggest that every inch of your home will be covered by the warranty, that's not exactly true. If this sounds confusing, you're not alone. Many homeowners feel lost when it comes to understanding home warranties. However, a recent Equifax Finance Blog article, What Does a Home Warranty Cover?, provides all the answers by explaining what a home warrant is, what it covers and if you should purchase one.
When you think of a home warranty, you may think it is synonymous with home insurance. However, there are some major differences between the two. Home insurance covers the house itself, as well as personal possessions, in the event of a catastrophic event such as a fire, theft or damage from another major event.
A home warranty, on the other hand, acts as a contract between homeowners and their warranty companies. It does not protect homeowners if there is something wrong with the actual structure of a home. It will, however, help cover the costs if something major in a home fails by offering discounts on repairs to or the replacement of a home's major appliances including the furnace, electrical systems and air conditioning units. A warranty may even cover smaller items such as washers and dryers, garbage disposals or refrigerators, depending on the plan.
The cost of a home warranty can range from $400 to $600 each year and will cover a home for as little as three months or as long as a year. In addition, homeowners are responsible for paying the deductible on repairs.
So, should you buy a home warranty? Many times, when you purchase a new home the builder will offer a one-year home warranty. However, when you buy an older home the seller may not offer a warranty.  So, buying one may give you some peace of mind. Just remember, you don't get to pick the brand if you need a replacement appliance.
These are just some of the things to keep in mind when determining if you should purchase a warranty. To learn more about home warranties, visit the Equifax Finance Blog.