Luxury Charleston custom home builder Generation Homes recently completed an antebellum-style Charleston new home in the Mount Pleasant area. Classic southern features of the home include oversized porches, classic columns and large trees, this stunning new custom home is sure to catch the eye of any passersby.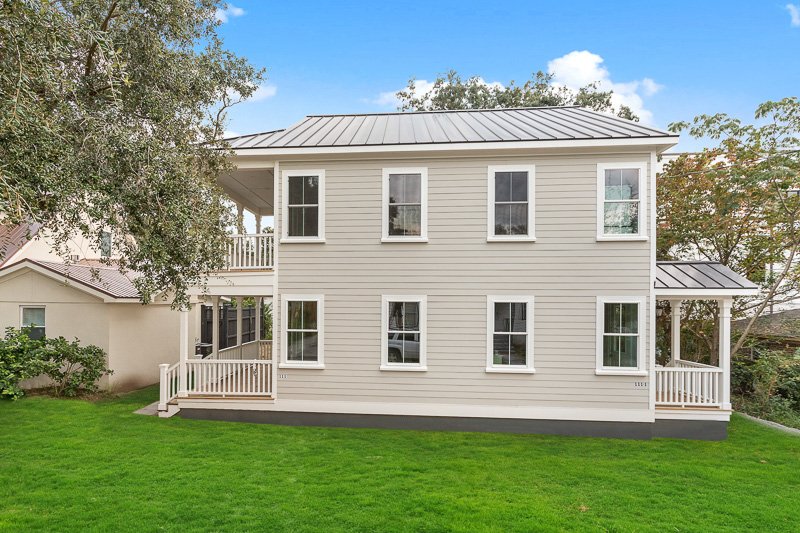 Anyone looking at the home is sure to immediately notice the large covered front porch, but what they may not immediately see are the two covered rear porches. A quaint front porch welcomes guests, family members and the happy homeowners themselves, while each floor of this two-story home has its own extended back porch as well, perfect for sitting outside and enjoying the gorgeous Charleston weather.
The dramatic Southern features do not end with the exterior of the home; however, upon entering the home, visitors are immediately greeted by a high-ceiling entryway and a classic staircase leading to the main living area. Upstairs, a gourmet island kitchen with crisp white features fits in perfectly with the soft cornflower blue walls and light brown hardwood floors. Tucked away behind the kitchen area is a convenient laundry room perfect for staying on top of the laundry, while also cooking or cleaning up the kitchen.
The spacious open-concept main living area is completed by a large family room and cozy dining area. The entire house is flooded with natural lighting pouring in from large windows placed throughout.
This Charleston custom home boasts several useful bonus rooms and features, including a flex room with plenty of built-in storage. Whether used as a guest room, movie area, kids play area, office space or something else, the built-in desk, drawers, cabinets and closet space are sure to come in handy.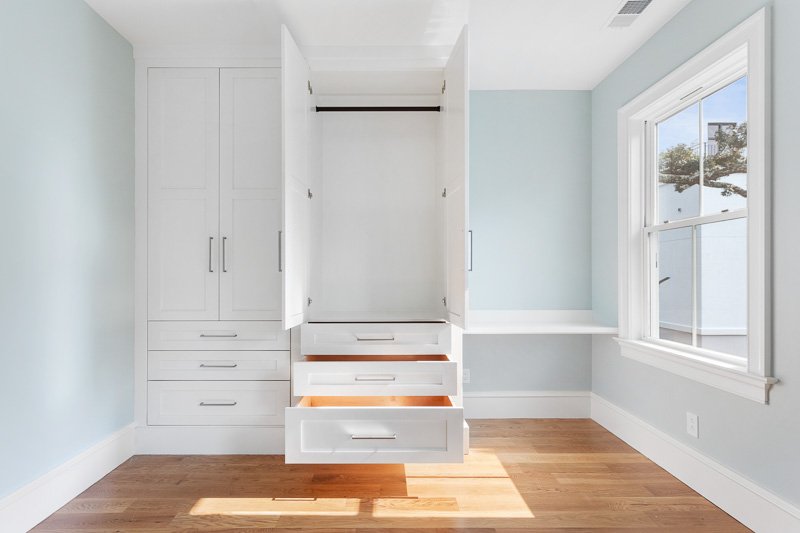 For a modern touch in the elegant southern home, a luxurious spa-like bathroom finishes off the owner's suite. Modern features including stainless steel accents and fixtures, sleek black and white contrasts, floating mirrors and glass shelves all come together to create a stunning contemporary bathroom.
Generation Homes continues to create beautiful eye-catching homes for its many happy homeowners in the Charleston area. To find out how to start building your custom dream home today, visit www.GenerationHomesSC.com.
To read more from Generation Homes on Carolina Real Estate Forum, click here.