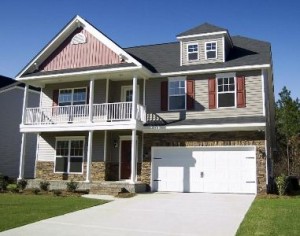 Essex Homes is excited to announce that its Columbia division sold 42 homes during February. As the shortest month of the year, February can be one of the slowest months for home sales. Despite the cold weather and post-holiday budgeting, Essex Homes is proud to have had a great month!
The Essex Homes sales team did a phenomenal job selling these 42 homes across several communities in the Columbia division. The hard work of the dedicated team members prior to February resulted in a successful month.
As warm weather continues and the spring buying season gets underway, housing experts agree that the real estate market will continue to improve nationwide. Not only is the warmer weather a factor, but low mortgage interest rates and pent-up demand make this season a perfect time for new home buyers in South Carolina.
"We are certainly seeing market improvement here in Columbia," stated Kathie McDaniel, CGP, CSP, MIRM, Columbia Division Sales Manager of Essex Homes. "We also saw a 20 percent increase in our website traffic after hiring Marketing RELEVANCE to handle our public relations and social media, which clearly drove new traffic to the site. Our new online sales representative has also had great success, with one sale and 15 appointments in her first week in the position!"
Home buyers looking for a new home in Columbia or Charlotte are invited to check out what Essex Homes has to offer. With some of the most up-to-date, energy-efficient home designs available on the market, Essex Homes will make your dream home a reality. To learn more about Essex Homes, visit www.EssexHomes.net.