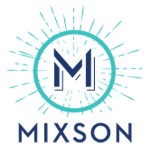 FrontDoor Communities is excited to announce that it is offering an exclusive opportunity for interested homebuyers to claim their dream homes at Mixson, Park Circle's latest mixed-use community. As a gem of the North Charleston area, Mixson offers convenience to the best of Charleston, including local attractions within walking distance.
Through September 15, 2017, future residents will have the opportunity to choose from a limited selection of Mixson homes before the community officially opens to the public. Additionally, once buyers select their home, they will receive special benefits including full initiation to the Mixson Bath & Racquet Club, a $5,000 closing costs incentive and their first year of Mixson Club dues paid.
Homes at Mixson are priced from the high $200,000s to $400,000s and showcase beautiful exterior architecture displaying true Carolina Lowcountry and urban designs that blend perfectly with the community's surrounding character. Single-family homes will feature three-to-four bedrooms, two-and-a-half to three-and-a-half baths and charming, convenient appointments.
Upon purchasing a home at Mixson, residents become members of the Mixson Bath & Racquet Club and will enjoy access to Mixson Market, Básico Taqueria and more. Pleasant community spaces provide a place to spend countless hours outdoors at the parks, trails, open-air pavilion and more.
Mixson is also minutes from downtown Charleston's variety of coffee shops, restaurants, shopping centers, craft breweries and more. Further, the beach and the airport are only a short drive away.
This combined opportunity to select a home at Mixson with unbeatable incentives is only available through September 15, 2017.  To choose a home, schedule an appointment by calling 843-751-4349 or visit www.FDCCharleston.com/Mixson.