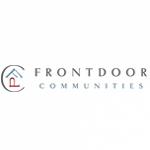 FrontDoor Communities continues to stay ahead of the curve in the Charleston area. Its unique landscape, coastal location and vibrant natural and urban settings bring out the best of the builder's talents.
FrontDoor brings an unparalleled level of detail to the Charleston area, from the location and planning of amenities to the design of a new home. To create the best product available for new home buyers, FrontDoor is involved in every stage of the process, including land planning, street design and incorporation of the area's natural setting.
"We understand how to place homes, parks and amenities to take advantage of all the natural characteristics of the property," said Mark Lipsmeyer, FrontDoor Communities Charleston Division President.
The latest community, coming soon from FrontDoor Communities is Oldfield in Okatie. Oldfield will feature signature home designs from FrontDoor Communities with several thoughtful appointments. Set in the core of true Carolina Lowcountry culture, Oldfield is convenient to Hilton Head Island, Savannah, Beaufort and Bluffton. Outstanding features at Oldfield include charming outdoor porches with two-level and wraparound options, a stunning natural landscape and more.
Learn more about how FrontDoor Communities is committed to building great communities throughout the Charleston area by visiting www.FDCCharleston.com or click here to view the latest video.