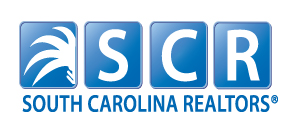 Earlier this week, the South Carolina REALTORS (SCR) association released its statewide June market reports which show that the housing recovery is definitely coming.
South Carolina new home listings increased by 4.2 percent to 8,867, and pending sales were up a whopping 12.1 percent to 5,544. Couple this with a shrinking inventory of 47,149 units (8.5 percent decrease), and you can tell that demand is on the rise. Prices also rose by 4.4 percent to $164,900, days on market saw a dramatic decrease of 16.3 percent to 112 and supply decreased by an also impressive 22.2 percent to 9.3 months.
All of these numbers plus an improving economy spell good times ahead for the South Carolina real estate market.
The South Carolina REALTORS association is the largest professional trade association in the state. Serving as the voice of real estate for more than 14,000 members, SCR is dedicated to protecting and promoting the local residential and commercial real estate industries.