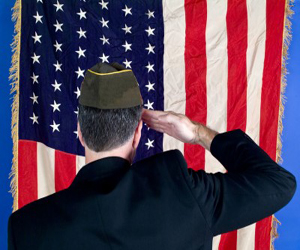 Recently, state and city officials gathered for the grand opening of the new N.C. State Veterans Home in Black Mountain. The facility aims at providing long-term healthcare for U.S. military veterans.
"We always like to say that North Carolina is the most military-friendly state in the nation and it really shows with the opening of the new N.C. State Veterans Home in Black Mountain," said Gov. Perdue. "This is how we show appreciation to those who served and sacrificed to make our state and country a better, safer place to live and prosper."
The facility, which has 100 beds total, provides residents with their own rooms and bathrooms. These rooms are grouped into "neighborhoods" of 12-14 residents who share a common area complete with dining room, large-screen TV and courtyard.
In addition to these housing facilities, residents also receive skilled nursing care and a state-of-the-art therapy center.
The N.C. State Veterans Home program provides skilled care services to qualifying North Carolina veterans. Currently, about 765,900 veterans live in the state, and approximately 100,000 of those reside in the western portion of the state.
The State Veterans Home program is a fully receipt-based operation. Homes operate on funds from private pay, Medicaid/Medicare, Veterans Affairs pension and/or per diem, and other sources such as gifts and donations. The N.C. Division of Veterans Affairs, which is part of the N.C. Department of Administration, employs a private provider to manage the facility. North Carolina currently operates two other facilities, a 150-bed facility in Fayetteville, and a 99-bed in Salisbury. A fourth facility in Kinston is scheduled to be completed in early 2013.
For additional information about the State Veterans Home program, visit the N.C. Division of Veterans Affairs website at www.ncveterans.net. For more North Carolina real estate news, explore our site.