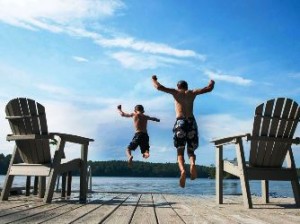 Summer is often hot and stifling and that can make it hard to enjoy. FrontDoor Communities has a solution to that problem in the form of waterfront communities in Charleston! Stonoview on Johns Island and Freeman's Point on James Island will help homeowners cool off and escape the heat.
Stonoview lives up to its name with spectacular, unobstructed views of the Stono River. This community has tons of gorgeous natural surroundings that make it an exciting and peaceful place for residents to live. There are currently three move-in ready homes available in Stonoview, two Albrecht plans and one Ballantine plan, so buyers need to act before they're gone!
These homes range in price from $554,900 up to $584,900. The Albrecht plans have more than 2,800 square feet in living space, four bedrooms and three-and-a-half bathrooms. The Ballantine home has the same number of bedrooms and bathrooms, but more than 3,000 square feet of living space.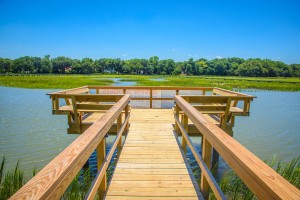 This master-planned community accents the nature it finds itself in. Moss-draped oak trees are found throughout Stonoview, and many features were added to provide residents more opportunities to enjoy the surrounding water. A community dock with a sundeck, floating boat slips, on-site boat storage, crabbing, kayak storage and a waterfront park and pavilion are just some of the ways Stonoview homeowners can enjoy the great outdoors. Additional amenities include a community pool, tennis courts, trails for biking or walking, and several parks and picnic areas.
Buyers interested in Stonoview will be excited to learn the community's onsite sales center is now open. Open daily, the sales center is located at 2627 Battle Trail Drive on Johns Island.
Freeman's Point also serves as an excellent waterfront destination to enjoy the coast year-round. This community gives off vacation vibes with its proximity to beaches, downtown Charleston and river access to Charleston Harbor. At Freeman's Point, buyers will find sought-after waterfront home sites with dock access available now. As the only community in Charleston with waterfront homes at an affordable price below $1 million, Freeman's Point offers an incredible deal for home buyers.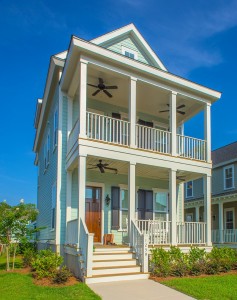 Most of these homes vary between $399,900 and $419,900, while the impressive waterfront Tidalview is selling for $839,900. The Ellis, Folly and Edisto range between 1,890 and 2,222 square feet of living space, and each has three bedrooms and two-and-a-half bathrooms.  The Tidalview spans nearly 3,100 square feet and includes four bedrooms and three-and-a-half bathrooms.
Buyers will find a waterfront lifestyle at its finest at Freeman's Point. The community is centered around a waterfront park, while other amenities in this relaxing and fun-filled community are the swimming pool, pavilion, fireside lounge, and a community dock for sunbathing, fishing or just enjoying the water.
Some families wish for a get-away everyday during a hard week. Those who join either Stonoview or Freeman's Point will be treated to a weekend every day of the week. Buyers will experience a new way of living at either of these two premier waterfront communities in Charleston. To be a part of a beautiful community that offers summer fun all year long, contact a FrontDoor Communities agent today!
Those interested in either of these communities can contact Danielle Edmiston at danielle@carolinaone.com. For more information on FrontDoor Communities' Charleston communities, visit www.FDCCharleston.com.