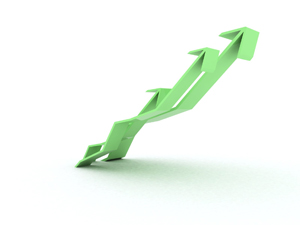 As the housing market continues to improve nationwide, Aiken is making sure it doesn't get left behind. The Aiken Board of Realtors recently announced that area home sales are up 32 percent from March of 2011.
Local industry professionals attribute this increase to rising rent prices and lower interest rates. Average rent increased to $820 from $740 between February 2010 and February 2011. During this time, the average sales price dropped to $131,000 from $160,000. Similarly, the number of closings during this period increased 13 percent. The historically low interest rates–three to four percent on average–are also a contributing factor.
In addition to an increasing housing market, job stability in the area is also on the rise. For the first time in three years, South Carolina's unemployment rate has dropped below 9 percent to 8.9 percent. Aiken's unemployment rate is even lower at 8 percent, dropping .6 percent over the past year.
As long as the number of jobs continues to increase and as long as housing continues to become more and more affordable, Aiken should continue to see an improving housing market.
If you're interested in buying a South Carolina new home, be sure to visit our site for all of the latest information.