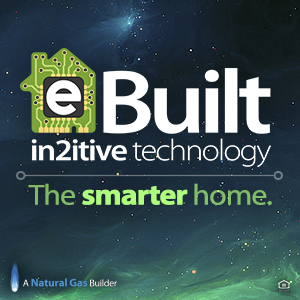 Essex Homes is proud to announce the release of eBuilt In2itive Technology. The Carolina home builder is working smarter to make its buyers' lives easier, healthier and more economical.  Essex Homes' eBuilt Technology has always been at the top of its class, and now it's even more advanced with the release of In2itive. In addition, Columbia area buyers can now enjoy enhanced technological features at a lower cost.
The Essex Homes eBuilt program hones into three specific components: energy savings, environmental savings and economical savings. These components paved the way to better building standards and improved the experience of the homebuilding industry as whole. Buyers will still get the same great building technology that has been saving them hundreds every year through the eBuilt program. But now, buyers will also enjoy the ease and convenience of home automation with the new eBuilt In2itive Technology program.
The In2itive smart home automation system allows buyers to control various aspects of their home with the touch of a button and at a fraction of the cost, as there are no monthly fees included with the system. The eBuilt In2uitive Technology program offers whole-house automation with options for multi-room audio, lighting and outlet controls, camera monitoring and video door entry, whole-house intercom, home security system integration, and a surface-mounted command center controller. This integrated system syncs with these various components of the home, and homeowners will have comprehensive control of their entire home using the app interface that can be downloaded on Android or Apple devices.
Step into a new era with eBuilt In2itive technology. Essex Homes has been building homes so its buyers can live better. Now, Essex is building homes so those buyers can live smarter. For more information on the new technology or any of Essex Homes' Columbia-area new home communities, call 844-456-2020 or visit www.EssexHomes.net.