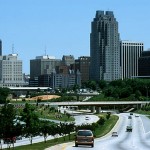 The Milken Institute recently released their 2008 study of the "Best Performing Cities," and North and South Carolina are both represented in the top 10. Coming in at #2 is the Raleigh-Cary region of North Carolina. Wilmington, NC made the list at #6, falling from last year's second place ranking. And Charleston, SC rounds up the top ten at #10. With three cities in the top 10, the Carolinas make up 33% of the best performing cities in the nation. The Milken Institute considers economic growth and job creation as the two contributing factors that make a city a top performer, which is no suprise because those two factors weigh heavily on a city's economic stability. And it is sort of a domino effect from economic stability – the higher the job growth, the more of an increase in population; the more people are moving to a city, the more stable the real estate market, and so on. Take comfort in the fact that you're living in a top performing city in the nation because it can only mean good things for now and the future. The full top 10 list is:
1. Provo-Orem, Utah (8)
2. Raleigh-Cary, North Carolina (10)
3. Salt Lake City, Utah (18)
4. Austin-Round Rock, Texas (20)
5. Huntsville, Alabama (16)
6. Wilmington, North Carolina (2)
7. McAllen-Edinburg-Mission, Texas (7)
8. Tacoma, Washington (50)
9. Olympia, Washington (37 in the 2007 ranking of small metros)
10. Charleston-North Charleston, South Carolina (12)
If interested, you can read the entire report at the Milken Institute website.