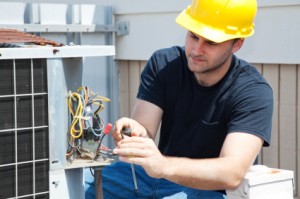 Homeowners in the Carolinas are settling into summer with temperatures in the 90s and humidity levels that no one outside the Southern US could believe. If it's too hot in your home, you've probably already realized that you skipped a spring maintenance step or two – like changing out your filters and calling for a check up on the air conditioning unit that worked so hard for you last summer.
It makes a hot and sweaty homeowner stop and think – what else did I forget to do for my home this spring? When you buy a brand new Carolina home, things may still feel so new the first time spring or fall comes around that you forget there are things that must be done seasonally to make sure your home systems continue to run like new for a long time. Many new home builders will provide a check list for you to follow each season, either as part of a "welcome home" packet or on their web sites.
If you're lacking such a checklist, look no further. The
Equifax Personal Finance blog gives tips about avoiding
Spring Home Maintenance Headaches. The blog includes lots of other tips too – on everything from real estate to retirement to credit. Now's a good time to take a look and see what you forgot to do for your home. After all, it's never too late to show your home some love!