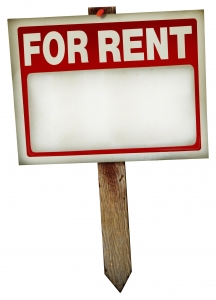 Would you make a good landlord? The job description doesn't fit everyone. You may want to check out some tips for making your role as a landlord successful before you decide invest in Carolina real estate.
There is a lot of talk about investing in real estate or renting out your real estate now due to the state of the housing market. Some people are looking into the opportunity to snatch up investment properties while housing prices and interest rates are low. Others need to move in order to follow a job, but they're current mortgages are underwater. Rather than selling at a loss, they're opting to hold on to the property and rent it out for a time.
The Equifax Personal Finance Blog has tips for you to remember before you make the leap into renting property. Real estate expert Ilyce Glink's article, "Real Estate Investing: How to Be a Good Landlord," offers the benefit of her own experiences renting out properties. She also gives a summary of suggestions offered by Robert Shemin, author of Secrets of a Millionaire Real Estate Investor.
Don't expect to become friends with your tenants. Keep it a business relationship because friends may expect more leeway or special treatment – perhaps being late on the rent payment or requesting extras for the home.
Be very clear about expectations and policies.
Use your current good tenants to help find your next good tenants by enlisting their help.
Always run a credit check on potential renters.
And what does your perspective tenant's car have to do with anything? You'll have to follow the link to the Equifax Personal Finance Blog
http://www.equifax.com/blog/ to find out!