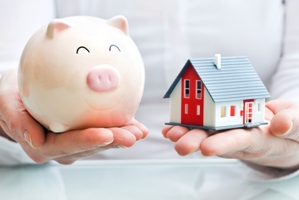 Many home buyers throughout the Carolinas may wonder whether paying for their home in cash or securing a mortgage makes more sense, particularly with rates still at historic lows. If you can afford it, paying for your new home in cash may seem like the obvious choice. However, for many buyers, that may not always be the best option.
There can be many advantages to financing your home with a mortgage company, such as Starkey Mortgage (WR Starkey Mortgage, LLP NMLSR #2146).
Having a mortgage means that you will have liquid assets that will allow you to secure cash if something unexpected occurs, such as a natural disaster or sudden illness. Most experts recommend that you have enough liquid cash available to support your household for up to six months in case your cash flow suddenly and unexpectedly stops.
By purchasing your home with cash, you will have fewer resources available to invest elsewhere. If you financed a portion of your home and invested that money somewhere else, it may be able to outperform the money you're saving on a mortgage, therefore becoming a better investment option for your money.
Mortgages, especially fixed-rate mortgages, can act as an effective hedge against inflation. As inflation makes the dollar less valuable over time, your monthly payment will actually become more valuable as it doesn't change over the lifetime of the loan.
For more information on whether securing a mortgage for your new home purchase is the right option, contact Starkey Mortgage's Senior Vice President and Regional Manager, Debra Watt (NMLSR #346277, NC License #I-149994) at 704-246-0132 or dwatt@starkeymtg.com. For more information on Starkey Mortgage, visit www.StarkeyMortgage.com.

Equal Housing Lender. WR Starkey Mortgage, LLP NMLSR# 2146, 10800 Sikes Place, Suite 110, Charlotte, NC 28277, Branch Phone: 704.849.2125, Branch NMLSR#93518, Branch License #L-112550-102, SC License #MLB-93518.