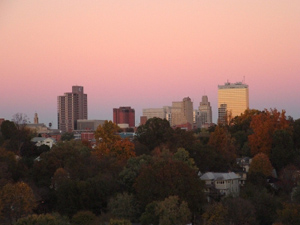 Even though home prices may be low, buyers still have to consider the cost of living for the region they want to move to. To help buyers out, Kiplinger recently released their list of the top 10 cheapest U.S. cities to live in based on research from the Council for Community and Economic Research. Making the list at number 10 was our very own popular Carolina real estate destination, Winston-Salem, N.C.
Winston-Salem is the most budget-friendly big city within the Tar Heel State, with Raleigh coming in at second. The cost of living index is a 87.5, which means it is around 13 points below the national average. The median household income is below the national average at $41,483, but the average home price is also well below the national average at $199,118. In addition, renting an apartment typically costs around $590 a month. Two of the most popular and biggest employers for the area are Wake Forest University and Reynolds American.
If you're considering purchasing a new home in either South Carolina or North Carolina, Winston-Salem is the only big city to make Kiplinger's list of cheapest cities for either state.